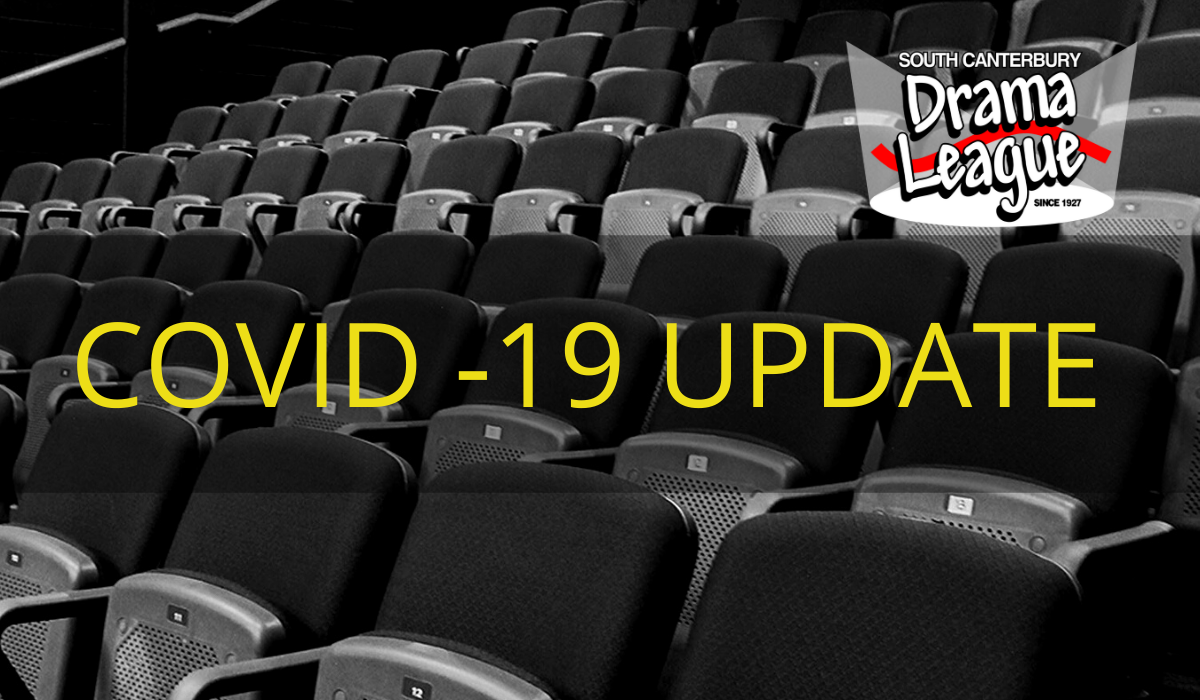 COVID-19 Update
21st March 2020
THIS IS AN IMPORTANT MESSAGE FROM THE SOUTH CANTERBURY DRAMA LEAGUE
Covid-19 and South Canterbury Drama League.
As we all face the difficult challenge of responding to COVID-19, the South Canterbury Drama League regrettably announces the postponement of the 2020 seasons of Curtains, Easy Money and Motherhood the Musical.
New dates will be announced in due course.
REFUNDS: From early next week ticket holders will be contacted about refunds and they will also be given the opportunity to donate to the Drama League.
As you can appreciate there are many people especially the casts, crew, production teams and committees who have worked tremendously hard to bring these shows to the stage. All involved are very disappointed, but we need to take the necessary steps to keep everyone in the community safe and well.
We do look forward to the time in the future when we can once again bring you, South Canterbury Drama League members and supporters, the joy of live theatre.
Chris Thomas
President
South Canterbury Drama League