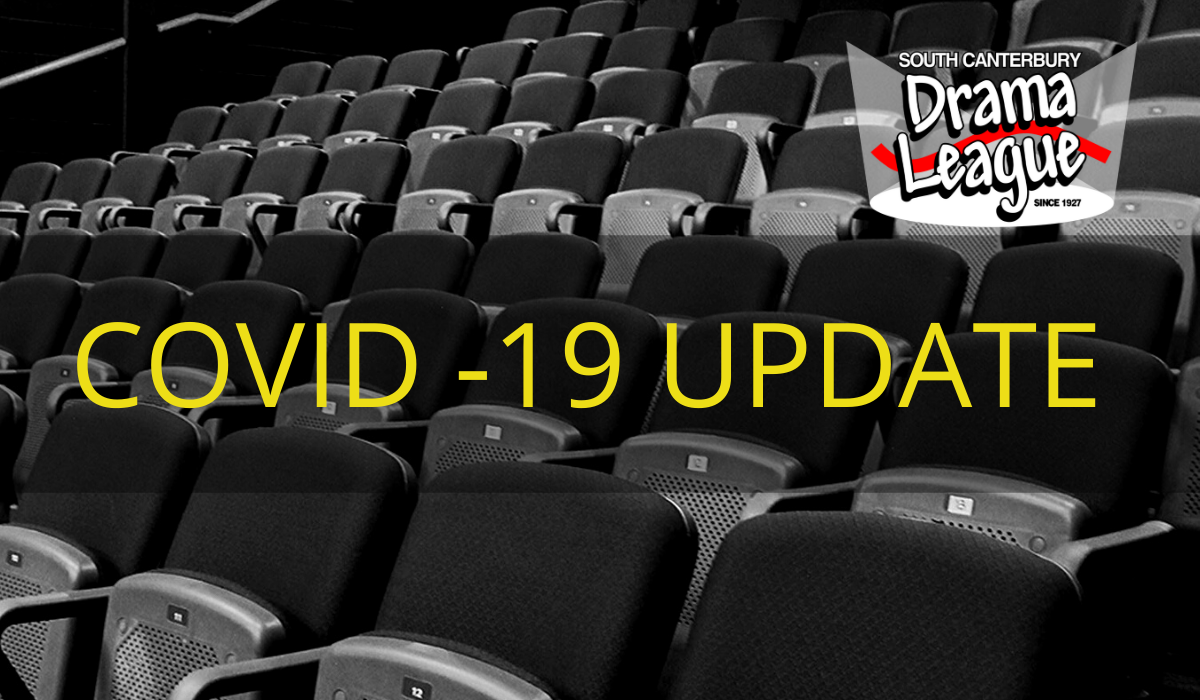 COVID-19 Update
*******************This is a COVID-19 update for the South Canterbury Drama League Thursday 26th September 2020.  LEVEL 1 *****************
Please help us to keep everyone safe, by following the Ministry of Health guidelines and Government COVID instructions.
We have the MOH COVID – 19 code on display in our Playhouse and Costume Hire facilities. This is for your PERSONAL tracing so we ask that if using this app that you also please sign in to the sign in book as normal for H&S purposes. We have hand sanitiser available throughout our complex and we ask that as per COVID -19 Level 2 guidelines that you do not come into the complex if unwell and that if you are at all concerned, that you please contact your GP.
Level 1 allows us more than 100 gathering, shared food options/including operation of our bar.   It is good practise to continue the habits we are now very much accustomed to and continue as we have been with regular hand washing and physical distancing from those you don't know.
Thank you for your support through this trying time for theatre in our country.  We feel blessed to have been able to run a show safely at level 2 when a lot couldn't.
South Canterbury Drama League