Avenue Q
September 1, 2017 @ 7:30 pm

-

September 16, 2017 @ 9:30 pm
Event Navigation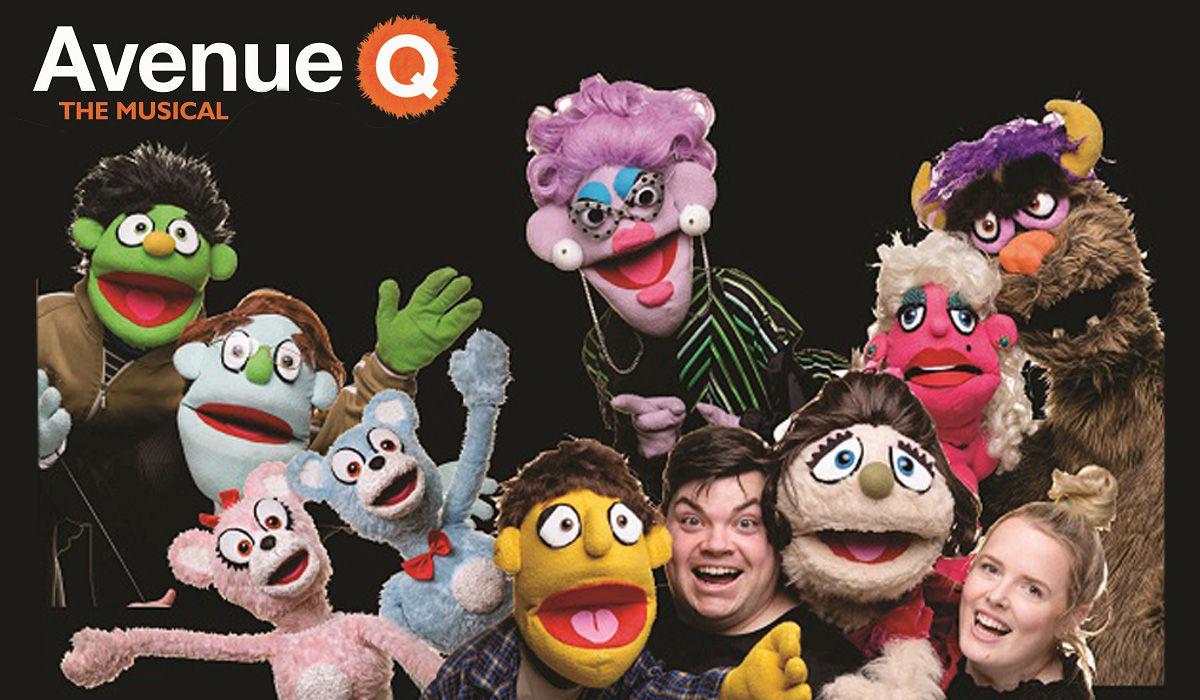 ABOUT Avenue Q
We're super excited to announce that we're expecting Avenue Q will be the funniest, most outrageous show you will go to.  Ever!  If you grew up with Sesame Street, or watched with your kids as they grew up with it, then you absolutely must see this show.
If you don't know about Avenue Q, it is a top Broadway show, winning three Tony's – Best Musical, Best Score and Best Book.  Avenue Q is part flesh, part felt and packed with heart.
There are puppets involved that act and sing and dance (the music is fantastic and very, very catchy!).  There are puppeteers right there on stage, performing right alongside the puppets.
Avenue Q tells the story of a group of young adults — both humans and puppets — facing life's lessons and everyday problems, such as the struggle to find a purpose, a job and love.  The language and lessons are a little risqué the lessons are grown-up lessons.
Avenue Q is hilarious, cheeky and uproariously entertaining, with a terrific bunch of songs performed by a cast of hugely talented performers and puppets.  Avenue Q is a musical like no other with songs like 'Everyone's a Little Bit Racist', 'It Sucks to Be Me' and 'If You Were Gay''.
Keep your attention on those puppets. At times the puppets will be rude, some of the things they say are blunt, but that's what makes this show so hilarious. The sheer uniqueness of this show is beyond compare.  If you have a good sense of humour, can handle a few naughty words now and then, and want to have some fun laughing about the unfairness of life, then go see this show! The songs are so funny, honest, and reveal what all of us are thinking but are afraid to say out loud.   But be warned it is NOT a show for kids.  It is rated R16 and FPN* (* Full Puppet Nudity)
There are two ticketing options.
Show Only ticket is $39 (doors open 6.45pm).
Dinner+Show ticket is $69 and includes a pre-show 2-course buffet dinner (served from 6pm), an Avenue Q 69'er cocktail* served in your own take home LED cocktail glass (*non-alcoholic alternatives available) and a complimentary programme.
So don't let your life suck – tickets are now on sale, make sure you book early, limited seats available!
Related Events