CUT – 15th-22nd March 2019
March 15, 2019 @ 7:30 pm

-

March 22, 2019 @ 7:30 pm
Event Navigation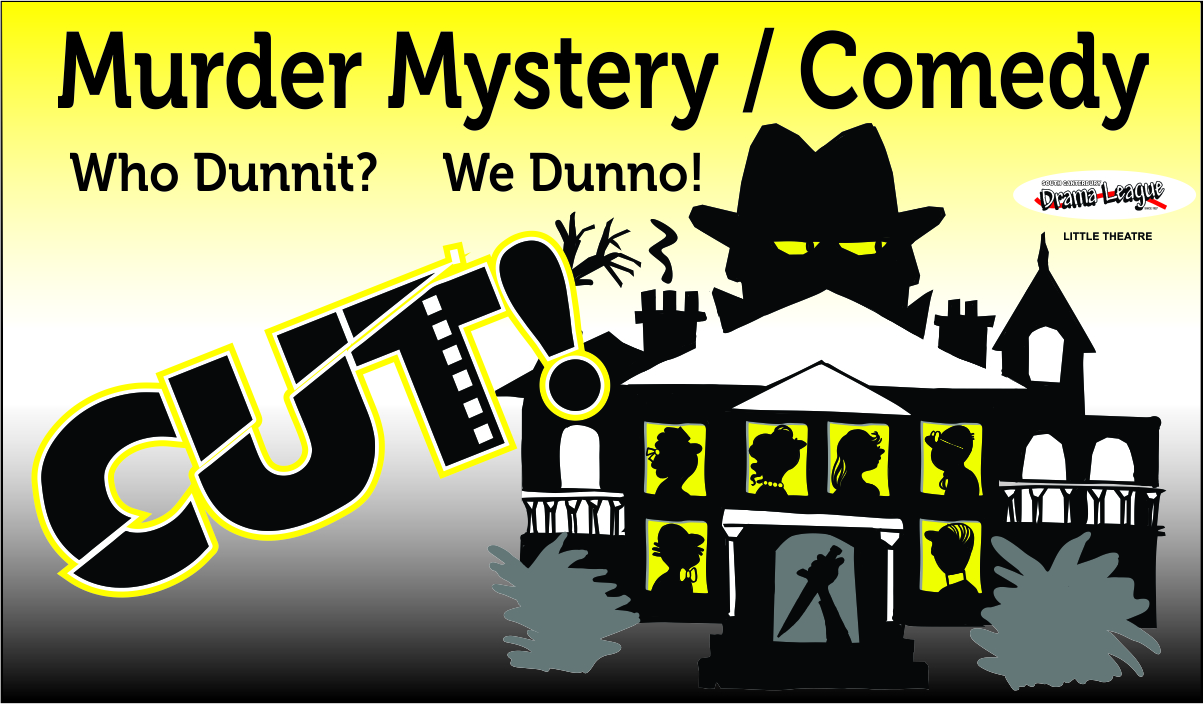 ABOUT CUT – 15th-22nd March 2019
WORLD PREMIERE !!!
Directed by Stefanie Crawford.
"CUT!" is a murder mystery comedy written by British playwright Robert Duncan who has penned a fantastic script based on the board game "Cluedo".  It has all the twists, turns and torments you could expect.
Otto Steinburger (that dastardly film producer) has gathered together six guests for an evening of entertainment at their expense. THERE IS A MURDER.  Who did it, and how?  The young starlet? The ex-lover? The housekeeper? The War veteran? The Vicar? Or maybe the special effects expert?  Can the Inspector (with the help of the Sergeant) solve the crime before dawn?  Of course he can – this is theatre, but can you detect the murderer before the Inspector does?
We are proud to be the first in the world to reveal Robert Duncan's latest offering presented by a star studded cast. Mark your diary, this is a "must see".
The Playhouse – 15th-22nd March 7.30pm – Sunday 17th March 3pm
Related Events