Easy Money – UPDATE COVID -19 Announcement
August 21 @ 7:30 pm

-

August 29 @ 7:30 pm
Event Navigation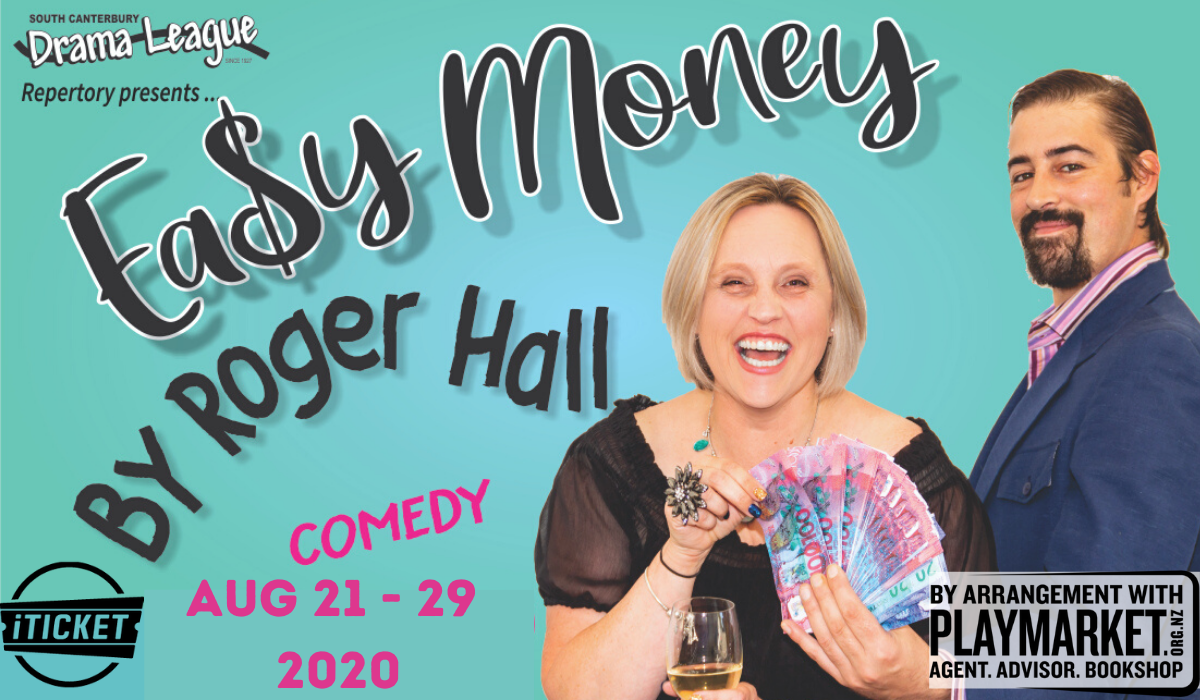 ABOUT Easy Money – UPDATE COVID -19 Announcement
EASY MONEY – Public Announcement
We have decided to continue with our season of Easy Money in Level 2.
We take your health seriously and will be adhering to strict Covid 19 Level 2: Capacity at our theatre will be 50.
– The wonderful team at iTicket will be in touch with any individuals booked on nights over the capacity of 50 to discuss seating arrangements
-Bookings can continue to be made for performances where bookings are at present fewer than 50. This will be on a "general admission" basis as actual seat numbers will be allocated on arrival for each performance to accommodate physical distancing.
-If there is a return to Level 1 on the 27th our normal seating capacity will be restored.
– Extra performances have been added to accommodate some of our current bookings (iTicket will provide information on this to those concerned)
– We have the Ministry of Health COVID -19 code on display at our theatre for your personal tracing
– Hand sanitiser is available throughout the complex
– Regular sanitation of our facilities is implemented
– No Bar or snack sales
– Physical distancing in the auditorium. (you can sit in your bubble)
– Physical distancing in the lounge. (you can congregate within your bubble)
– The cast and crew won't be greeting the audience at half time or during the show
– Mask wearing is up to the individual (encouraged but not mandatory)
Thank you for supporting us through these unprecedented times. The show must go on.
"Easy Money"
By Roger Hall
Directed by Alice Sollis
On Stage Playhouse from 21st to 29th August 2020
"Easy Money" is a clever satire about greed, adapted from Ben Jonson's 17th century play "The Alchemist". The story follows two con artists, Trudi and Stephen, as they connive to fool their prestigious Auckland neighbours into buying shares in the Auckland Harbour Bridge. If there's money to be made in a scam, they know how to do it.
With double-crosses, dirty tricks, and twists and turns this is Roger Hall at his best.
Roger Hall said that he saw "The Alchemist" in London and it was "…gut achingly funny. A merchant flees the town to avoid the Plague, leaving his house in charge of his servant who uses it as a base to defraud as many people as possible.
Bring it up to date. An upfront Auckland Harbour luxury apartment let out via Airbnb to a couple from Australia for a four-week stay… It doesn't take them long to find others in the apartment block ripe for plucking. And away we go."
Related Events