Matthew, Mark, Luke and Joanne 11th-15th Sept 2019
September 11, 2019 @ 7:30 pm

-

September 15, 2019 @ 10:00 pm
Event Navigation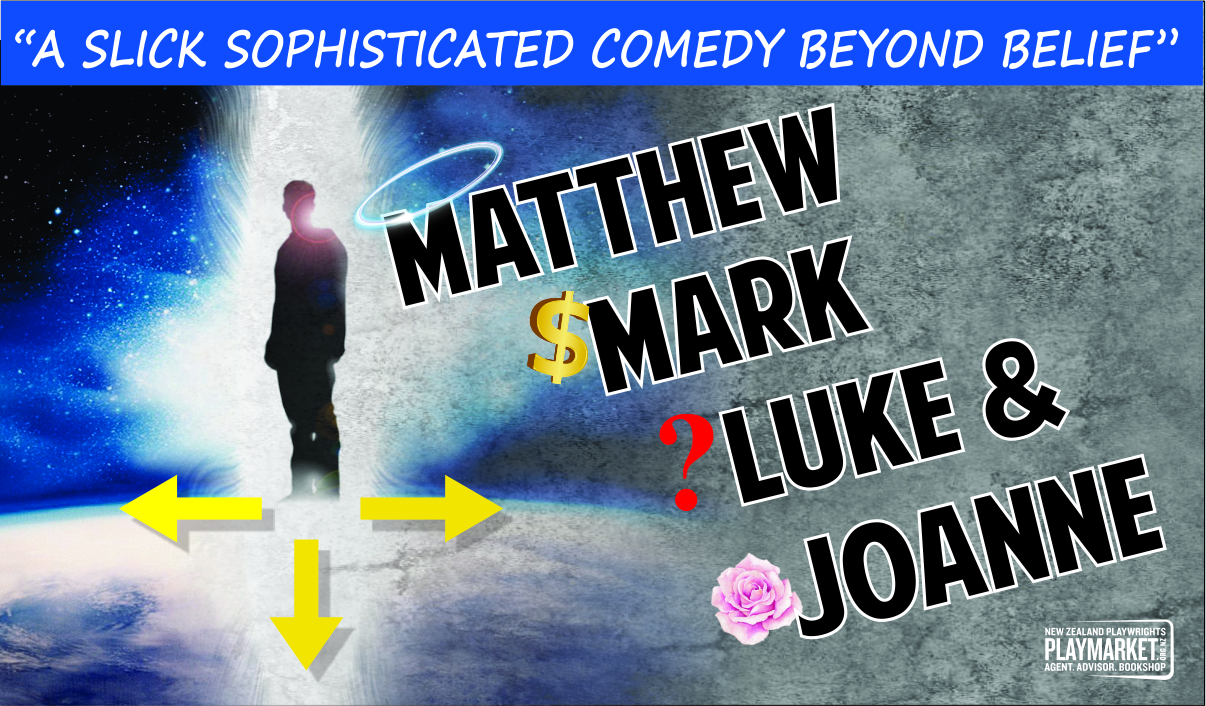 ABOUT Matthew, Mark, Luke and Joanne 11th-15th Sept 2019
MATTHEW, MARK, LUKE AND JOANNE. A slick sophisticated comedy beyond belief.
Matthew, a high performing advertising executive, successful and happily married, has a vision in a Supermarket. This epiphany drastically changes his life to the consternation of his wife and business partner. His successful creative energy is now channeled into charitable works.
Mark, his business partner and friend, tries to hide his dismay and disgust at this radical change. Mark is secular and very materialistic. His general nihilism is a dramatic counterfoil to Matthew's new beliefs and way of life.
Joanne, Matthew's wife, a former lawyer, now practices yoga, and believes in homeopathy. She relies on her life coach and large doses of the herbal remedy Ignatia for health and happiness. Her own life experiences make her intolerant of Matthew's new found beliefs and she demands Matthew choose either Christ or her.
"Matthew, Mark, Luke and Joanne" presents these characters, their beliefs and passions in an entirely believable manner. This play is a parable of our times and underscores many topical issues-faith, materialism, tolerance and respect. Carl Nixon's work has been described as a "funny, sharp and crisply staged play about the basic human need for some form of spiritual release."
Related Events