Matthew, Mark, Luke and Joanne 11th-15th Sept 2019
September 11 @ 7:30 pm

-

September 15 @ 10:00 pm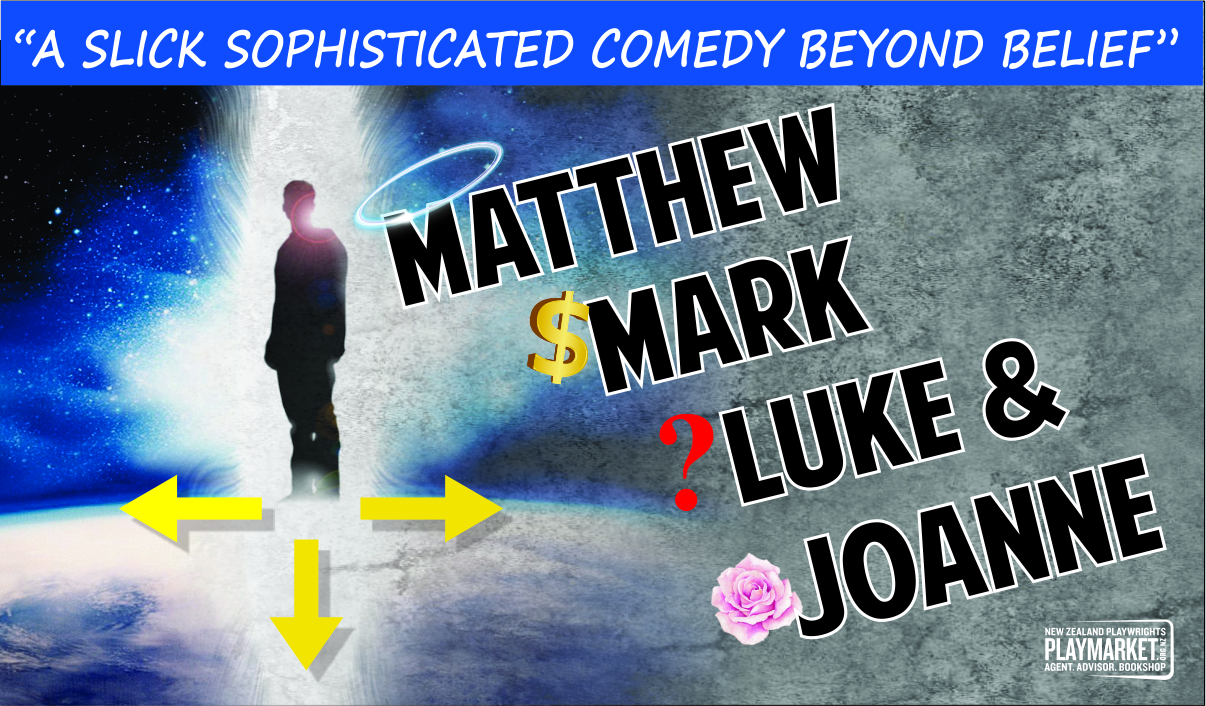 ABOUT Matthew, Mark, Luke and Joanne 11th-15th Sept 2019
MATTHEW MARK LUKE AND JOANNE BY CARL NIXON.  (Tickets on SALE soon)
"a sharp sophisticated comedy beyond belief"
How fashionable is it to be a Christian? Are they and the obese the new untouchables?. Can yoga, herbal remedies, fresh fruit and vegetables be the path to fulfillment? Or is it the Audi R8 with the extended leather package and an adaptive spoiler that deploys at 120 kilometers per hour. These and other pressing questions are addressed in Matthew, Mark, Luke and Joanne, a smart, slick comedy on stage at the Playhouse in September.
This play is a parable of our times and underscores many topical issues-faith, materialism, tolerance and respect.
Carl Nixon's work has been described as a "funny, sharp and crisply staged play about the basic human need for some form of spiritual release." It explores spirituality with a deft touch, remaining funny but always staying true to these brilliantly drawn characters.