AUDITIONS – The ACB with Honora Lee
July 8, 2018

-

July 15, 2018
Event Navigation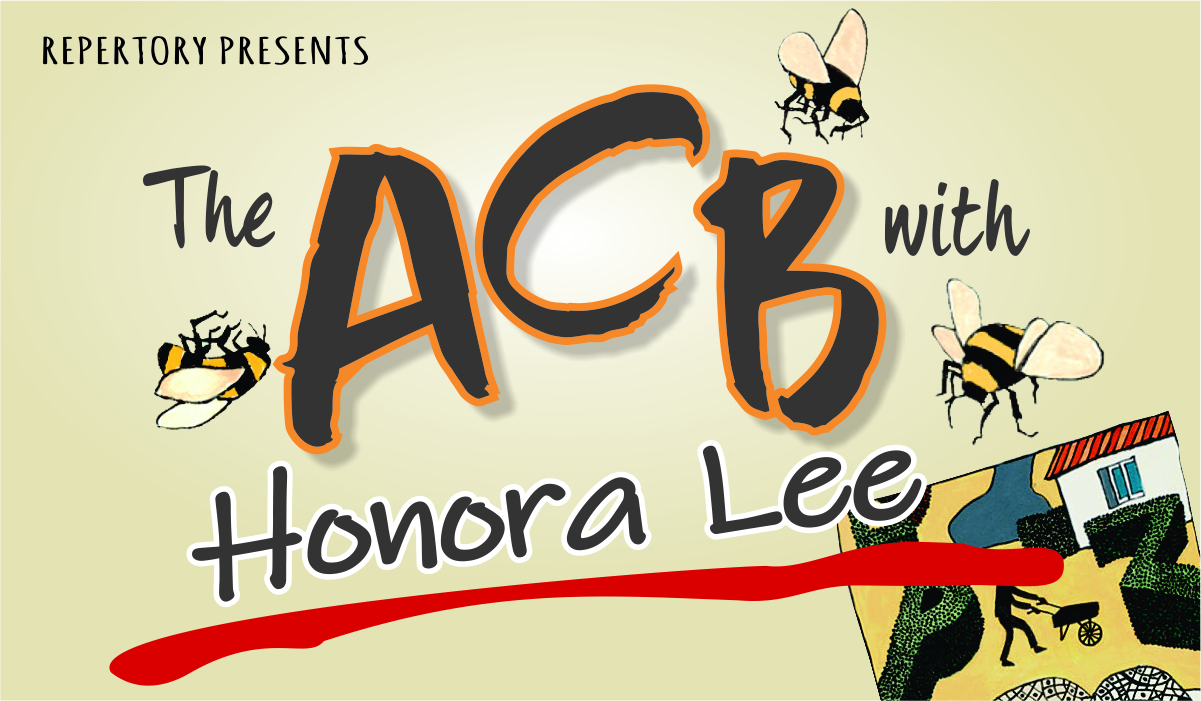 ABOUT AUDITIONS – The ACB with Honora Lee
Cast: NB: There is the possibility of doubling up.
Perry—A nine-year-old girl (can be played by a teenager or young adult). Perry is an only child, curious, naïve yet intuitively wise. She is hungry for the affection and gift of time that she doesn't receive from her very busy professional parents. Her relationship with her grandmother is the focus of the play. Like most children, Perry sees the essential truth in people and situations.
Honora Lee—Perry's grandmother, a resident at Santa Lucia Rest Home. A feisty, intelligent woman, an ex-teacher. Cranky and compulsive, she is losing her memory and command of words. Unable to show affection for her family she is caring and loving towards her friend Doris, another resident at Santa Lucia.
Father—In his 40's or early 50's. Perry's father and Honora's son. Always flying off to conferences and meetings, he is concerned with 'sustainable business practices'. Cannot understand why Perry would want to spend time with his 'eccentric' mother. Rather afraid of seeing any likeness to him in his mother.
Mother—in her 40's or early 50's. Perry's mother. A very busy psychologist, she believes an only child must be kept occupied with after-school activities. The most interest she takes in her daughter is when she is correcting her grammar. Although both parents love Perry they are distant and awkward in their relationship with her. They change a little as the alphabet book takes shape.
Audrey—A nurse at Santa Lucia, 'the laughingest person' Perry has ever met. Kind and assertive. Could be any age. Treats the residents with the same dignity they were given in their former lives. A nurse at Santa Lucia, also kind and caring. Probably younger but necessarily. Could double as Claude. Accepting and insightful.
Nina—Perry's nanny and Claude's mother. In her 20's, 30's or 40's. Kind and patient with all the time in the world for Perry and Claude. Nina makes all the homemade baking that Perry takes to Santa Lucia.
Claude—Nina's 3-year-old son who shares Perry's interest in bumblebees.
Doris—Honora's special friend at Santa Lucia. (Honora calls her Molly). Frailer than Honora. Very emotional loves food and is attached to her rag doll Jennifer. Honora helps Doris with basic tasks like doing up her zips and wiping her mouth but she also argues with her and doesn't like Doris blowing kisses.
Melvyn Broome—A resident. Mad on cricket. Has a walking stick which he uses as a weapon when Honora steals his peppermints.
Beverley—Another resident, unable to talk but eloquent through her actions and expressions. When the other residents recite the alphabet or sing, Beverley just opens and closes her mouth.
Eleanor—Resident with a walking frame. Her way of communicating is to stare or grab people by the wrist.
Geoffrey— Resident in a wheelchair. Often falls sideways in his chair.
Dorothy—Resident who plays the piano (non-speaking part).
Olga—A new resident.
About the play
Based on the award-winning 2012 junior fiction novel by Kate de Goldi. This was adapted for radio and then for the stage by Jane Waddell. It premiered at Circa in 2016.
Deceptively simple, this is a very special and moving story of acceptance, identity, kindness, love and patience, told with playfulness, subtle humour and empathy. Each character is important, even if in a non-speaking role.
The focus is the relationship between Perry and Honora Lee. As Honora's scattered mind loses the facility of recall and command of language, Perry creates new entries in the alphabet book she is making with the help of the residents of Santa Lucia Rest Home. It is a gift of love for her grandmother. Perry realises that an orderly alphabet is impossible, hence the title 'The ACB with Honora Lee'.
The concept of family is central to the play. Perry says, "Family time would be quite a lot better if there was more family.' Nina and Claude fill part of her need, and the community at Santa Lucia are a 'family'. Perry feels comfortable and at home there. Disease and death are treated as a natural part of life. Bees occupy Perry's imagination and curiosity. They are everywhere, dead and dying. Like the old people at Santa Lucia, they are social creatures living in colonies. They lead useful lives (pollinating) and then die.
Although there is sadness in the problems of ageing, and the tragic nature of mental decline, this is balanced with the humour that naturally arises from confusion. Because of the sensitive way the story is told, the play is uplifting and the overwhelming feeling is of warmth and hope.
The play has a running time of approx. 75 minutes with no interval.
The play will be staged from October 5-12th
2018.
Auditions will be held at the Playhouse, Church Street on the 8th and 15th July from 1 pm.
Contact Carol Angland on 021405000 for more information.
Related Events