Singing Competitions
Event Navigation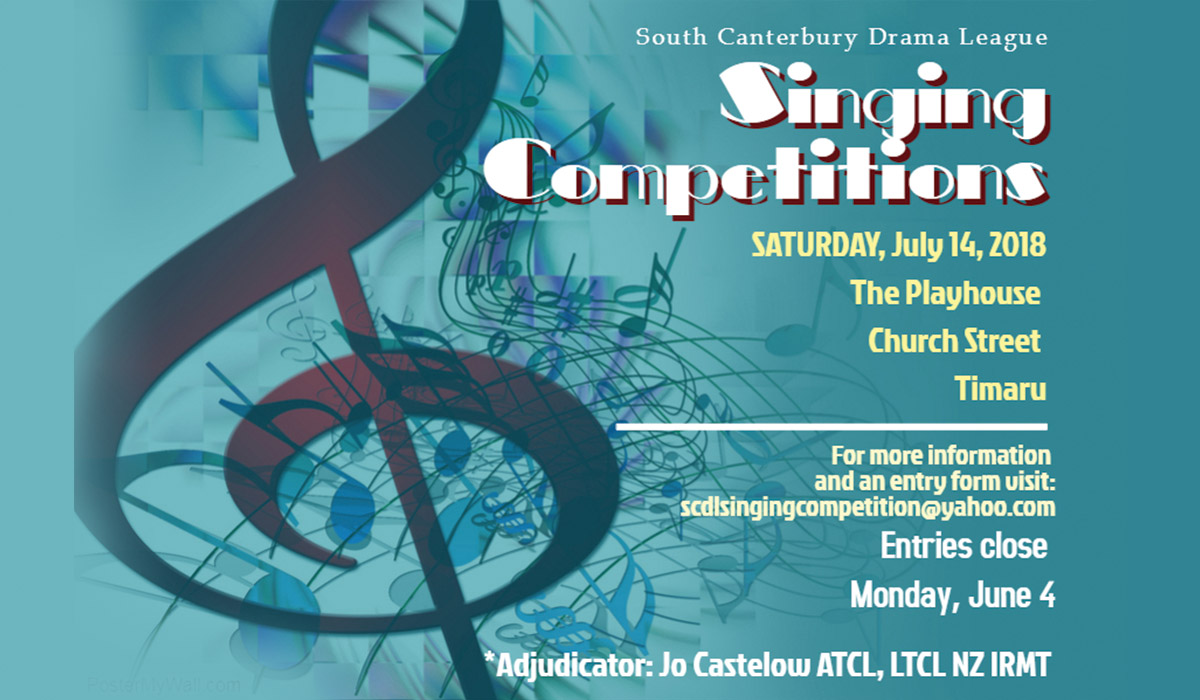 ABOUT Singing Competitions
The South Canterbury Drama League is creating a new annual Singing Competitions event
The Singing Competitions are for children and teens where competitors will be judged on technique, performance, and musicality in a range of categories.
The event is the same as other performance competitions held in other locations around NZ and under the overall direction of the Performing Arts Competitions Association of New Zealand Inc. (PACANZ) – the national body for Performing Arts Competition Societies.
The inaugural Timaru Singing Competitions will be held on Saturday, July 14 at The Playhouse.
The Mission Statement for the Singing Competition is:
To encourage and support local singing teachers and young singers to further their development and love of singing by providing an opportunity to sing on stage in an auditorium and be adjudicated against national standards.
An organising committee has been established.
We are seeking supporters to sponsor a trophy/cup prize package for each singing class/category.
Sponsor Benefits:
Your name engraved on the trophy as an enduring recognition of your support for getting the Singing Competitions off the ground.
Acknowledged in the programme (sent to all participants).
Opportunity to present your trophy/cup at the prize giving.
Sponsorship packages
Class Winner (there are over 40 different classes based on age group and song style) $60.00
Overall Age Group Winner $120.00
Overall Class Winner $120.00
Overall Junior Award and Overall Senior Award Winner $300.00
For more information please check out the attached Entry Form and competition details.
If you have any questions or would like to discuss a sponsorship proposal with us please email us at scdlsingingcompetition@yahoo.com.
Related Events