Blackadder Goes Forth, Episode 5&6
Event Navigation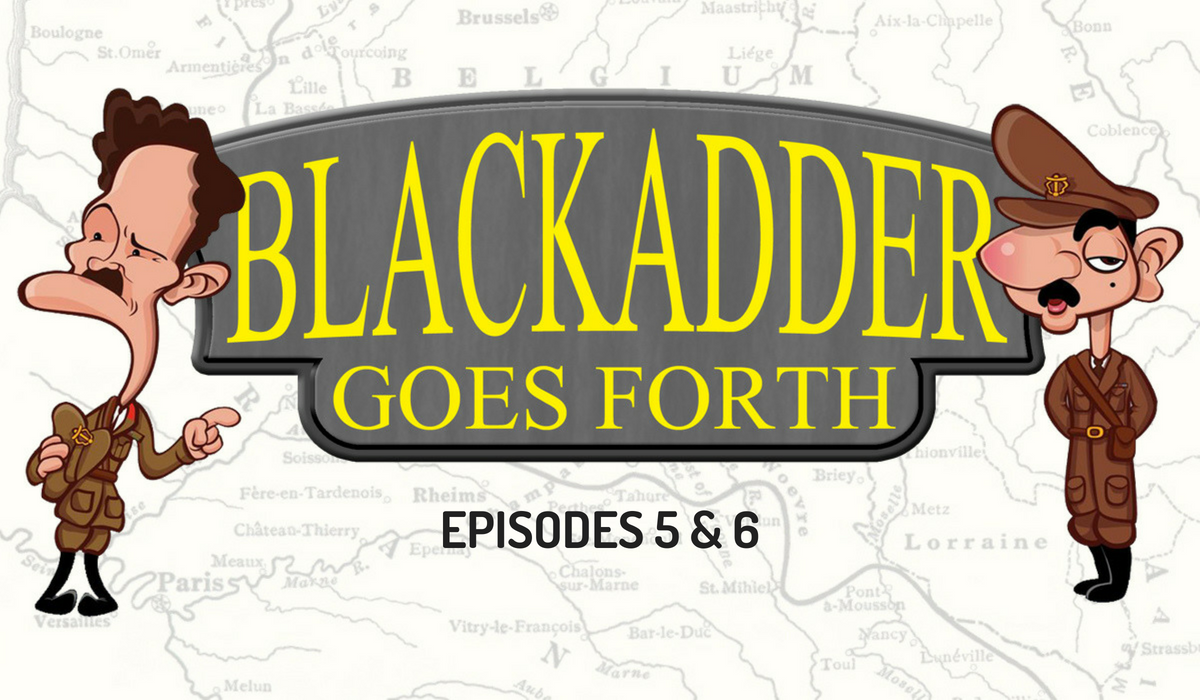 ABOUT Blackadder Goes Forth, Episode 5&6
In the first "General Hospital" a game of "I Spy" goes terribly wrong when a bomb strikes Blackadder's bunker and injures George, leaving him in the care of the kindly Nurse Mary at the field hospital. After Melchett and Darling inform Blackadder that there is a German spy in the hospital giving away their battle plans, Blackadder and Darling are sent undercover.
The final episode of this series, "Goodbyeee", Blackadder reflects that millions have died but the troops have advanced no further than "an asthmatic ant with some heavy shopping". Now, at last, the 'final' big push looms, and Blackadder is willing to try anything to avoid it. Will putting a pair of underpants on his head and shoving two pencils up his nose get Blackadder invalided back to Blighty?
SYNOPSIS
General Hospital:
Angry that his plans always seem to fall into enemy hands, General Melchett asks Captain Blackadder to "winkle out" the spy he suspects is housed in the hospital. Blackadder immediately suspects the patient with the thick German accent and a burning curiosity about troop movements but decides to embark on an extremely thorough (and more importantly: long)  investigation as a way of staying out of the trenches.
Goodbyee:
After years of futile trench warfare, General Melchett gives the order for the "big push": a suicidal charge across the battlefield towards hundreds of German machine guns. Desperate to avoid participating, Captain Blackadder hatches a plan to convince his superiors that he has gone insane and therefore cannot go into combat.
Related Events