Motherhood the Musical Auditions 16th & 18th March
March 16 @ 7:30 pm

-

March 18 @ 7:30 pm
Event Navigation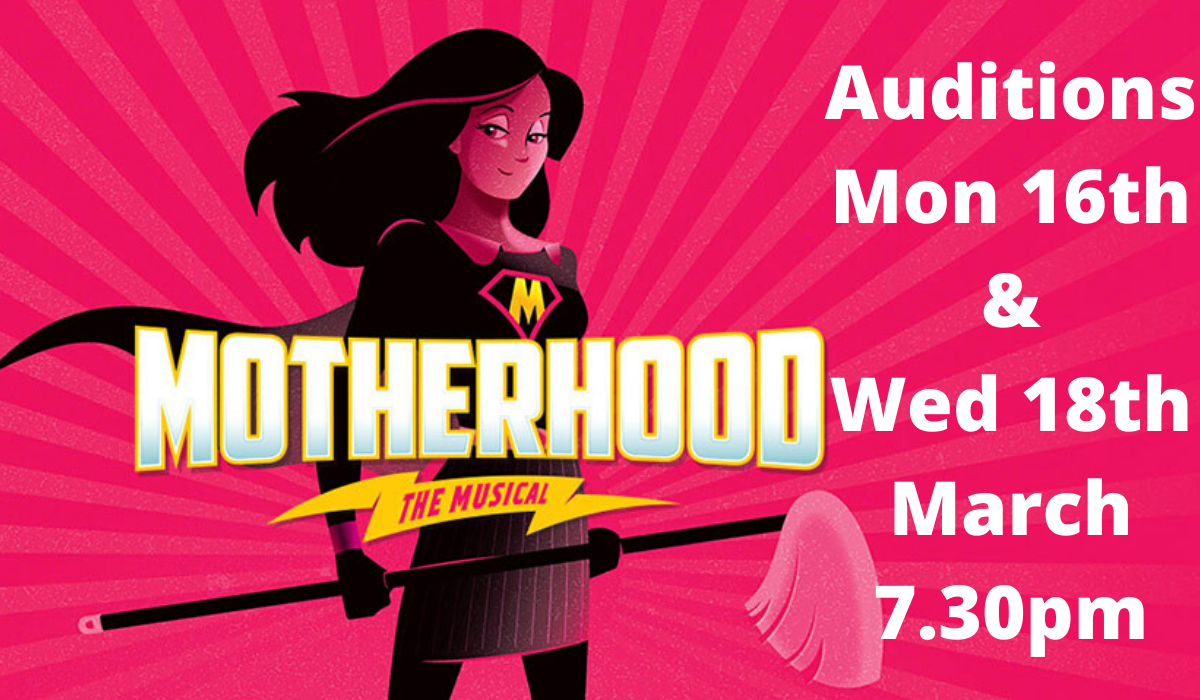 ABOUT Motherhood the Musical Auditions 16th & 18th March
Motherhood the Musical – Auditions 16th & 18th March by appointment
The Good – The Bad  and The Laundry
A musical comedy written by Sue Fabisch by arrangement with David Spicer Productions
On stage 24th June – 4th July – 4 female leads required – strong actors and singers.
CHARACTER DESCRIPTIONS
BARB
Female – 30-45
Stay-at-home mother of five. She has a dry, sarcastic sense of humor. She doesn't own anything that isn't machine-washable and would use her sleeve to wipe her child's nose without hesitation. Her husband's name is Chris and her kids are Daniel, Steven, Jessica, and "the twins."
BROOKE
Female – 40+
Attorney, sophisticated. She loves a great handbag, her phone and shopping at Costco. She is married to Jeffrey, a stockbroker and has 2 kids, Kaitlyn and Tyler. She strives for success at work and at home, but sometimes worries if she really has it all in balance.
TASHA
Female – 30-40
Soccer Mom and mother of three. She is recently divorced and adjusting to her new identity as a "single mom." Her family and her friends mean everything to her.
AMY
Female – 25-35
Pregnant with her first child, Amy wants to do everything perfectly. She is meticulous in her research and in her preparation for motherhood. Like any new mom-to-be, she is blissfully unaware of how much her life will change after the baby arrives.
---
Auditions Mon 16th & Wed 18th March 2020
Director Alice Sollis
Musical Director Heather Harding
Choreographer Abi Austin
For more information please contact Jill email jill@specialevents.co.nz
For audition material, information and to book a time.
Related Events