MOTHERHOOD THE MUSICAL
November 26 @ 7:30 pm

-

December 5 @ 10:00 pm
Event Navigation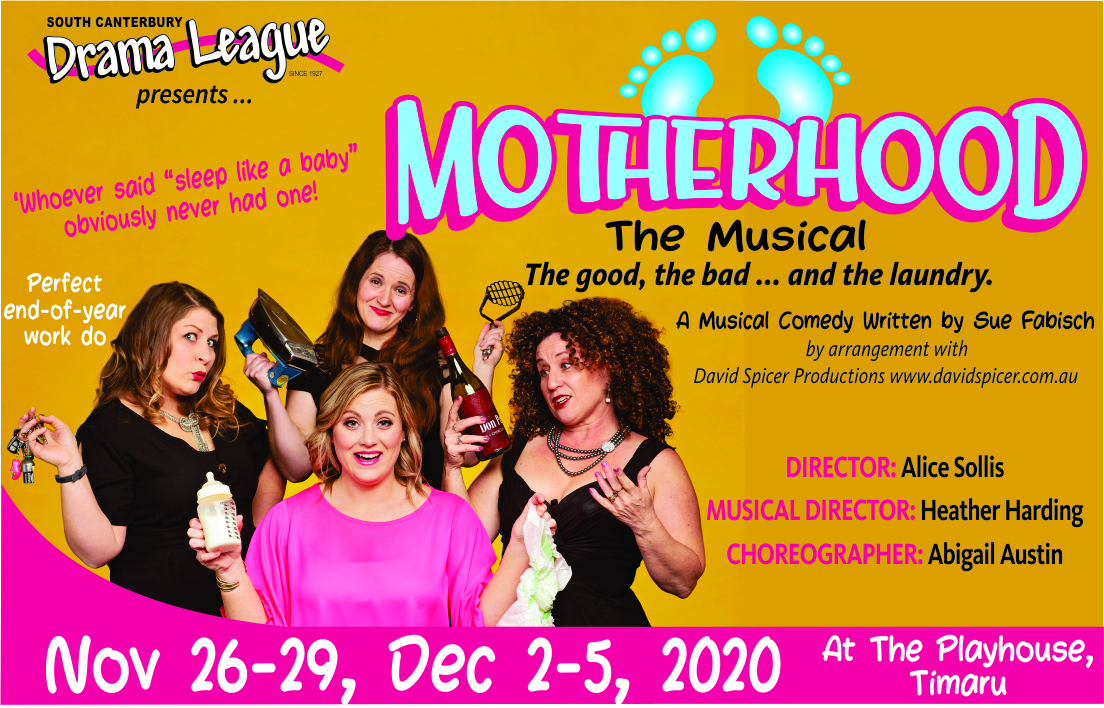 ABOUT MOTHERHOOD THE MUSICAL
Motherhood the Musical is on at the Playhouse from November 26 to December 5.
Show starts at 7.30pm
Wondering what to do at the end of this crazy year to give your staff a treat?
Look no further! Here's a terrific option for your end of year work 'DO' 'Motherhood the Musical' – set around a baby shower with 4 friends – it's delightfully
entertaining, with big wholesome laughs, awesome toe-tapping songs and pizza and a magnum ice cream to boot.
This examination of how tough it is to be a parent is so engaging, hilarious and touching that it is likely to be even more successful than our last mega end of year hit
'Menopause the Musical'.
'Motherhood' focuses on wide-eyed Amy, who is close to giving birth when her neighbours throw her a shower. The club includes tart-tongued Barb overwhelmed
with four children; stressed-out Brooke, splicing motherhood and a law practice; and Tasha, a minivan-driving divorcee who wonders if the split was worth the damage to her child.
At first, Amy gushes with naive expectations, but her clear-eyed friends quickly educate her on the draining demands and unique delights of motherhood.
And the show is not just for Mum's and Mum's to be – Dad's will be roaring with laughter as they recognise themselves in the hilarious script and Grandparents will
find themselves giggling along in payback!
We've kept it simple and fun this year with a low ticket price of just $40 which includes gourmet, wood-fired pizza and a magnum ice cream at halftime so everyone can get out and enjoy themselves to celebrate the end of what has been a rather crappy year.
And look out for our special themed cocktails at the bar!
Get your group together now and book at iTicket or participating outlets.
Book early though – last year, our end of year show season was almost sold out before opening night.