Mums Choir
October 6, 2017 @ 7:30 pm

-

October 13, 2017 @ 10:00 pm
Event Navigation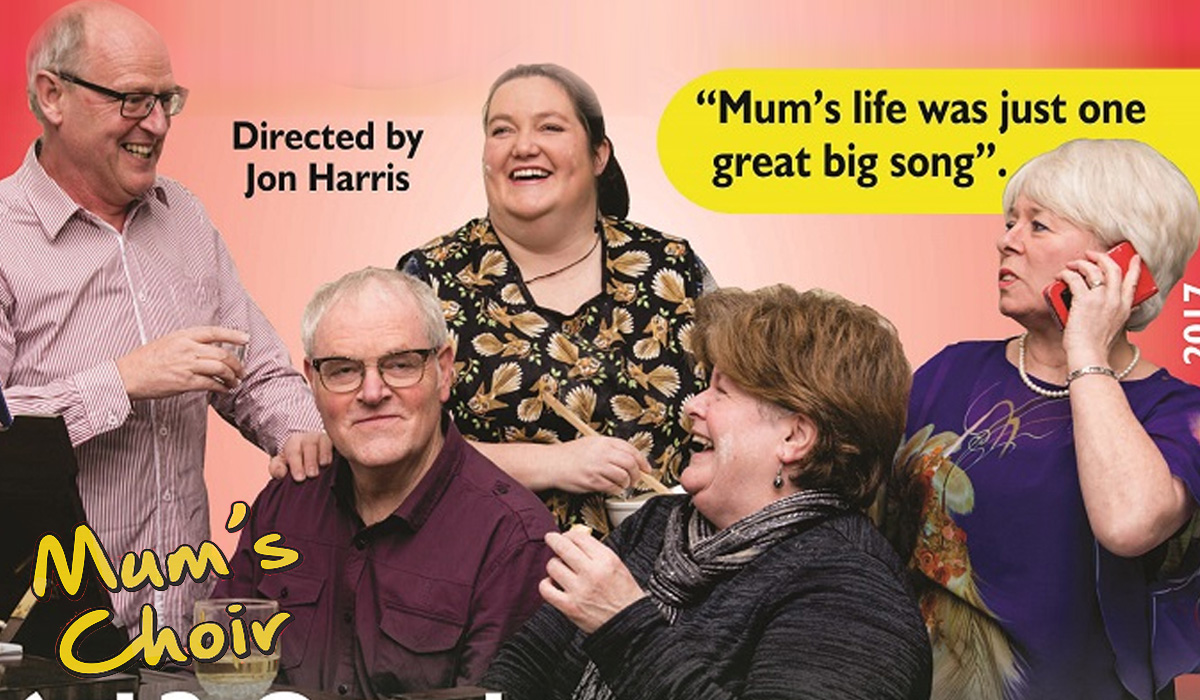 ABOUT Mums Choir
Mum's Choir, a heartwarming Kiwi comedy about family, laughter, love and music.
Written by Alison Quigan, the story revolves around five adult children who gather at the family home to prepare for their mother's funeral.
The five siblings consist of farmer's wife Cathy (Alice Sollis), bachelor music teacher Noel (John Roxburgh),Aussie-based used car salesman Kev (Malcolm Eadie), pregnant mother of four Terri (Carolyn Willis), and University lecturer Jean (Morag Carter).
They are joined by Cathy's son Matt,(Nathan Butler) – who rushes back from his Army job in the Solomons, and mum's sister, dear old Aunty Nola (Jude Walker). When the children were growing up the house was always full of music and Mum's dying wish was for the family to sing Fauré's Requiem at her funeral. So they have their work cut out to learn their parts in time, not to mention write the eulogy, organise the catering, contact Mum's friends etc.
The family have great fun reminiscing with lots of all their old favourite songs, such as "Amore", "In the Mood", "The Good Ship Lollipop", "Java Jive" and the beautiful Maori song "Hine E Hine". However, it's not all singing or sadness. There are family secrets to be revealed, cheeky sibling rivalry, a few tears along the way, and loads of witty one-liners. Mum's Choir is not a musical, it is a play where the actors naturally burst into song fairly often. This delightful play is bound to be a winner.
Related Events